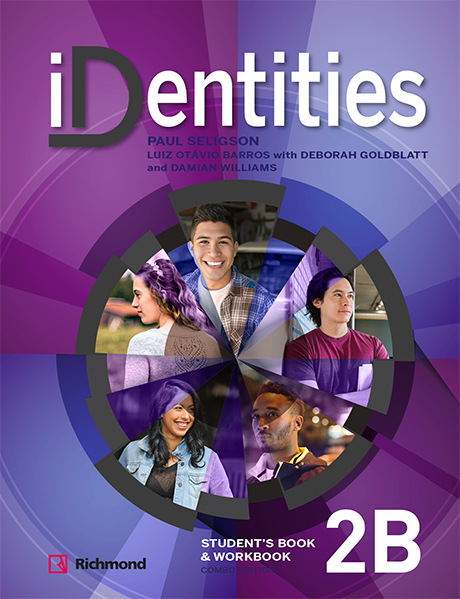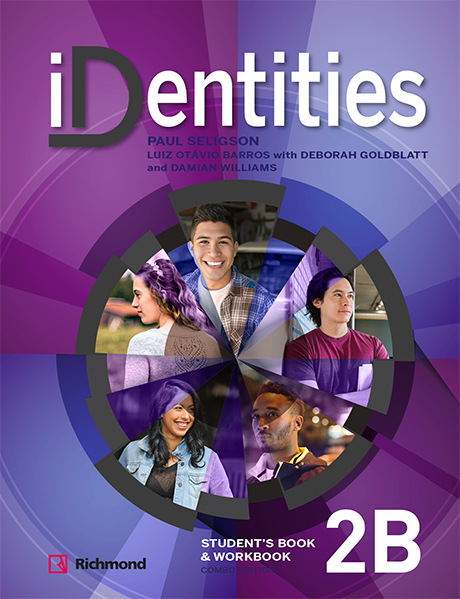 iDentities 2B - Student's Book + Workbook
Autores: Luiz Otávio Barros, Paul Seligson
ISBN: 9788466828017
Código do produto: 290528017
iDentities is a two-level course for adults and young adults which gives upper intermediate and advanced students the tools they need to communicate critically in English with greater fluency and accuracy. This teacher-, learner- and languagefriendly course combines high-interest, contemporary texts and topics with a rich vocabulary syllabus and a clear approach to grammar, and is supported by a wide range of motivating online practice and tests on the Richmond Learning Platform.
Luiz Otávio Barros
Luiz Otávio Barros (MA in Applied Linguistics, Lancaster University) has been teaching, training teachers, designing language courses and writing ELT materials since 1992. Formerly academic coordinator at Cultura Inglesa São Paulo (where he was responsible for the advanced levels, as well as COTE, DOTE and DELTA tuition), head of research and development at Associação Alumni São Paulo (where he was in charge of the adult segment) and BRAZ-TESOL's second vice president, Luiz Otávio is co-author of Richmond's English ID / Identities and series editor of Access.
Paul Seligson
Paul Seligson has been 'TEFLing' worldwide for 40+ years, is a Latin American specialist, and well-known for his lively, pragmatic training. His many ELT publications include English File, Kids' Web, Essential English 1-5 and Identities 1 and 2. His newest title, English ID Second Edition, remains the only 4-level course specifically written for Portuguese and Spanish speakers in Latin America, and is significantly improved, with many new, locally relevant features! He works freelance from Brighton, and is absolutely 'encantated' to be able to work once again with Brazilian teachers.